Reaching Me Personally: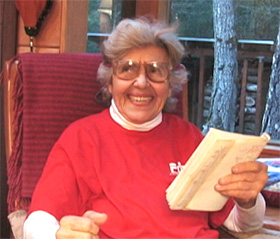 I love hearing from readers, fans, and colleagues, and wish I could respond to every question, every letter. But I do all my own correspondence, business and personal.
It takes time and energy to answer letters, and in my eighties, I often run short of both.
So, you're very welcome to write to me personally at P.O. Box #1027, Willits, CA 95490 but please understand, and don't be disappointed if there is no answer.
— SMG

Please visit Sally's Facebook page!
Problems with the site? Please let us know!